Twin Group wins PIEoneer Award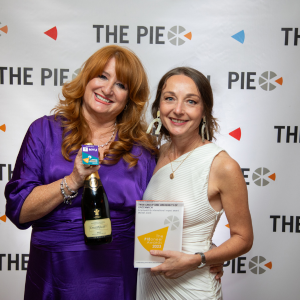 We are thrilled to have won the International Employability Impact Award with our partners at the Faculty of Engineering and Science, University of Greenwich!
We've been working with the University of Greenwich for 5 years, helping international STEM students find a technical placement for their industrial practice year, as part of their masters degree. We've had incredible success with the programme, with 86% of students continuing in employment with their placement providers.

We started this journey in 2019, before the current 2 year Graduate Work rights, throughout the Pandemic, and into the current Cost of Living crisis. Despite all these challenges, hundreds of international students now have boosted their careers with technical industry experience in the UK.

Thank you to The PIE for giving us this platform to showcase our work and to the award sponsor, Fanshawe College. It is a great privilege to be recognised within this top global group of institutions championing international employability impact.

We'd also like to add a special thank you to our colleagues at the University of Greenwich whose tireless commitment to every single student, their creativity and professionalism has supported so many talented international students in their career journeys through this partnership - Jessica Sanders, Tim Barry, Stuart Ashendon, Jackie Tubb and Clare Fielder.